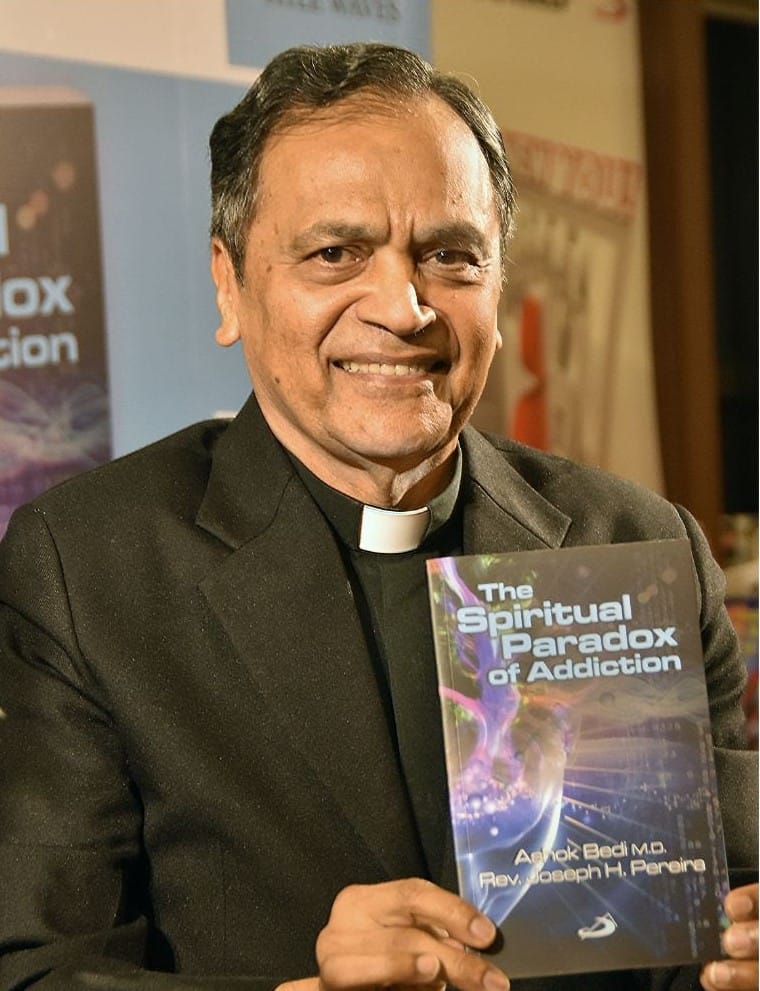 Rev. Fr. Joseph H Pereira is the Founder of the Kripa Foundation, which is devoted to the care, support and rehabilitation of those affected by Chemical Dependency and HIV & AIDS.
Since its inception in 1981 in Bombay, the Kripa Foundation has grown exponentially and forms a vital links to providing social stability in eleven Indian states through various multifunction facilities and also has association in other international locations in Europe, Canada and the USA.
Known to all as Fr Joe, and many others as "the Singing Priest", he prefers not to highlight his academic qualifications of Masters in Psychology & Philosophy from University of Bombay, Licentiate in Divinity (Theology) from Bombay & Poona, Certifications in Counselling Theory & Practice (Carkhuff Model) & expertise from the Hazelden Institute of Minnesota, USA.
Most cherished of all Academic achievements, is his decades of involvement with Yoga, first as a patient, pupil and practitioner, then in later years as a Certified Trainer and in recent decades as a friend, associate and an International Mentor of the Guruji B K S Iyengar School of Yoga, Pune. This involvement is so extensive that the holistic component of Kripa care has been strengthened by the gift of self-knowledge through sets of Yoga practices developed by Guruji B.K.S. Iyengar. Fr Joe carries this message with him and delivers it to all who ask for it, during his national and international travels.
These modules and his personal instructions and observations are delivered in a unique style that provides demonstration, learning and solace through the audio cassette titled "The Silence of the Spirit" and a video cassette titled "Living with AIDS".
Fr Joe is the National Co-ordinator in India for the World Community for Christian Meditation (WCCM) and
is the Author / published an audio CD "Wholeness and Holiness",
a Handy book/DVD titled "Yoga for the Practice of Christian Meditation",
a Handy book/Audio CD "Learning to sit in Meditation": and
an Audio CD "The Whole Person in Prayer"
Fr Joe is a Class A Trustee(Non-Alcoholic) of Alcoholic Anonymous (AA) in India
Fr Joe is an Adjunct Professor in Yoga Philosophy & Psychology at various Corporates, Schools, Indian Universities and Catholic Institutions and Seminaries.
Fr Joe is the Consultant to the Archdiocese of Bombay for "Rehabilitation of the Chemically Dependent" and
a Consultant-Member of various High-Level Committees constituted by the Government of India, Ministry of Finance and Ministry of Social Justice & Empowerment.
He is a Member of the New York Academy of Sciences.
Between 1987 till 2015, various international workshops have been conducted by Fr Joe at Portland, Oregon and Hot Springs, California in USA and at Calgary and Toronto, Canada on Yoga. "Innovative Methods of Healing the Addict" and "Effectiveness of Yoga in Substance Abusers" within the Kripa Model with the help of "Kripafoundation Iyengar Yoga™", were research activities presented at the Dharam Hinduja Institute of Indic Research at the Faculty of Divinity in University of Cambridge, UK.
Besides his seminars and workshops in Canada and the USA, Fr Joe conducts Annual Seminars at The Black Forest Institute, Germany, Brazil, Zurich, Switzerland and at the Coolmine Therapeutic Community, Ireland.
Such a hectic schedule can only be supported by his extreme consciousness in personal practices and empathy and love for the socially marginalized. He constantly says that such commitment can only be through the blessings of great ones like Blessed Mother Teresa and Yogacharya B.K.S. Iyengar and his spiritual guide Rev Anthony D'Mello.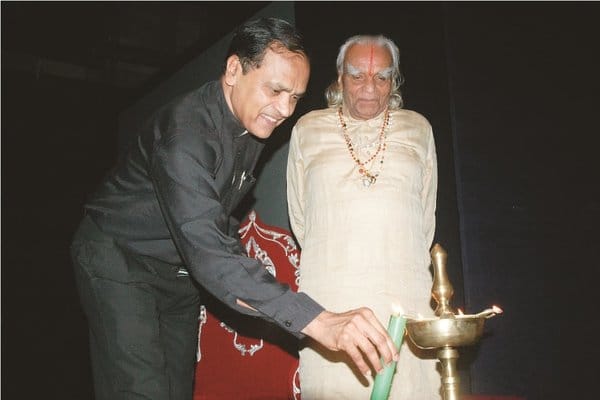 These perceptions and applications have resulted in various awards
in the field of 'Drug Abuse Care', 'Health Sciences' and
Social Services like 'Priyadarshini National Award' (1989),
'Perestroika Sanjeevani Award' (1990),
'Anti-Narcotic Council' of India Award for best Establishment in the field (1994),
Sahayogi Foundation Award (1995),
Ati Vashisht Sewa Medal of the College of Chest Physicians (1997),
International Yoga Journal Karamyogi of the Year Award (2003),
Expert to the Nation al Institute of Social
Defence (Government of India) (2005) and
Christian Chamber of Commerce Award for Excellence in the field of Social Work (2007).
Awarded thePADMA SHRI in the field of Social Work by the Government of India (2009).
Catholic Priest Conference of India (CPCI)
National Excellence Award to Priest (2011)
Lifetime Achievement National Award(2014) by an Outstanding Individual -Professional at the Hands of Hon'ble President of India Shri Pranab Mukherjee.
Despite all this, Fr Joe is ever ready to listen to all who approach him. This includes the huge numbers of the general community, patients, clients of the Foundation in India and abroad and not least of all, his large organizational staff numbers, not less than 85% of whom are "wounded healers" in their own paths of recovery and spiritual growth.